Archtop guitar with fan fretted fingerboard. Improves primarily the performance of the seventh string. The J17H/7 with fan fretted fingerboard is built like the Brigit model: The top is subdivided in two sections. One is lighter built underneath the bridge, the other heavier built in the pickup area. The pickup is top mount.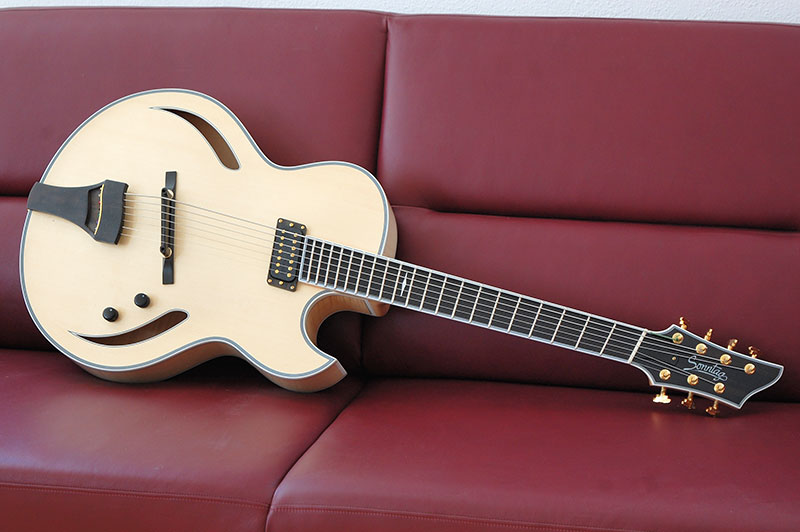 The fretted fingerboard improves the function of the bass strings. The extended scale length leads to a higher string tension. Therefore the low end strings sound clearer, more concise and direct than with a regular scale length.
In 1994 I have met Helmut Nieberle for the very first time at the jazz club "Birdland" in Neuburg/Bavaria.
Helmut Nieberle is one guitarist who very much cherishes the sound of an acoustic arch top guitar. I share this love for the acoustic sound with him.
This common approach has been connecting us since this very first encounter and has led to a cooperation with endures since I've established my business.
This is reason enough why the J17H with fretted fingerboard is dedicated to Helmut Nieberle – thus this model is called "Helmut-Nieberle-Signature-Model".
Video

The video content is visualized exclusively through YouTube's use of enhanced data protection mode. According to the provider cookies are only used when you watch the video.