The Weltklang model is an
Archtop guitar with sustain block.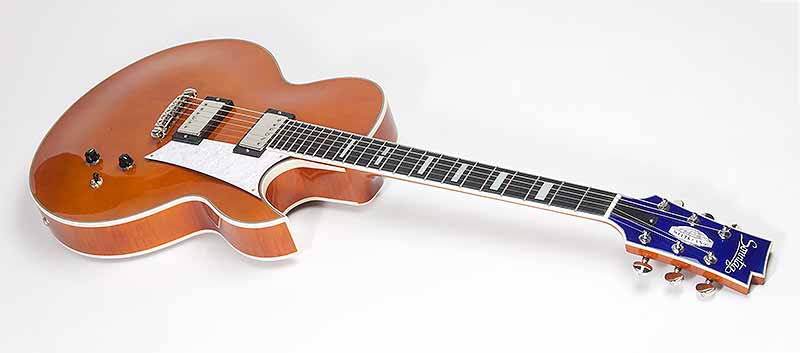 The body is constructed like an Archtop of sides, solid spruce top and solid maple back. Underneath the pickups and bridge there is a sustain block glued to make the sound more electric. It also reduces feedback to a minimum and creates a very powerful tone.
On account of the solid top and back the sound of the Weltklang is very dynamic, lively and has a wide range of frequencies. The volume inside the body ads a lot of wood to the tone and makes it sound fat and dry. Therefore you get a very focused tone and chords sound clear and distinct. That makes the Weltklang very apt for Jazz and related stiles.
Wheras the sustainblock provides a very rigid tone which makes this model also effectively work in rock and blues and with distortion.
Photos