The name of the Brigit is derived from
the German phrase "(Hy)Bri(d)Git(arre)".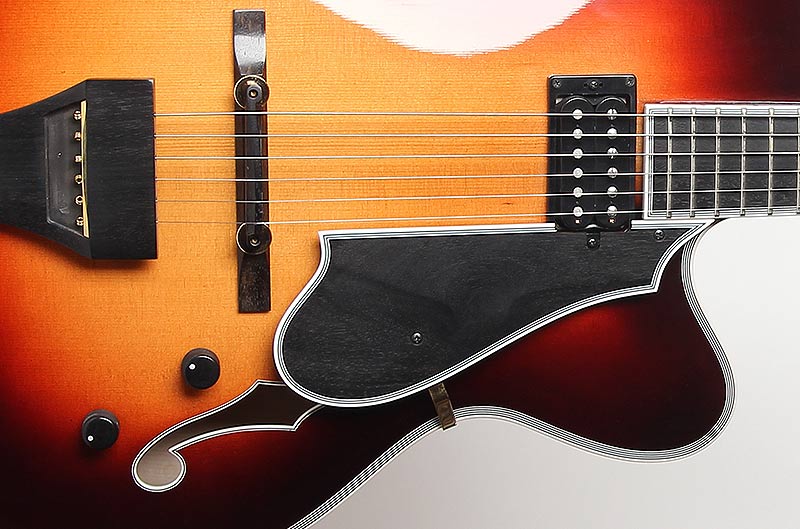 H
ybrid refers to the construction of the top, which is split into two areas, a massy part and a thinner part. The goal of this construction is to achieve a warm, midranged electric tone without losing the loud and clear acoustic sound.
Soundwise you can regard the Brigit as a fusion of the Standard and Elektra models.
The pickup is a top mount humbucker which guarantees the typical jazz sound. Yet the Brigit is still acoustic enough to cut through in an acoustic jam session.

The Brigit is available with 16", 16 3/4" and 17" body size.