La Dolce Vita on Schloss Korb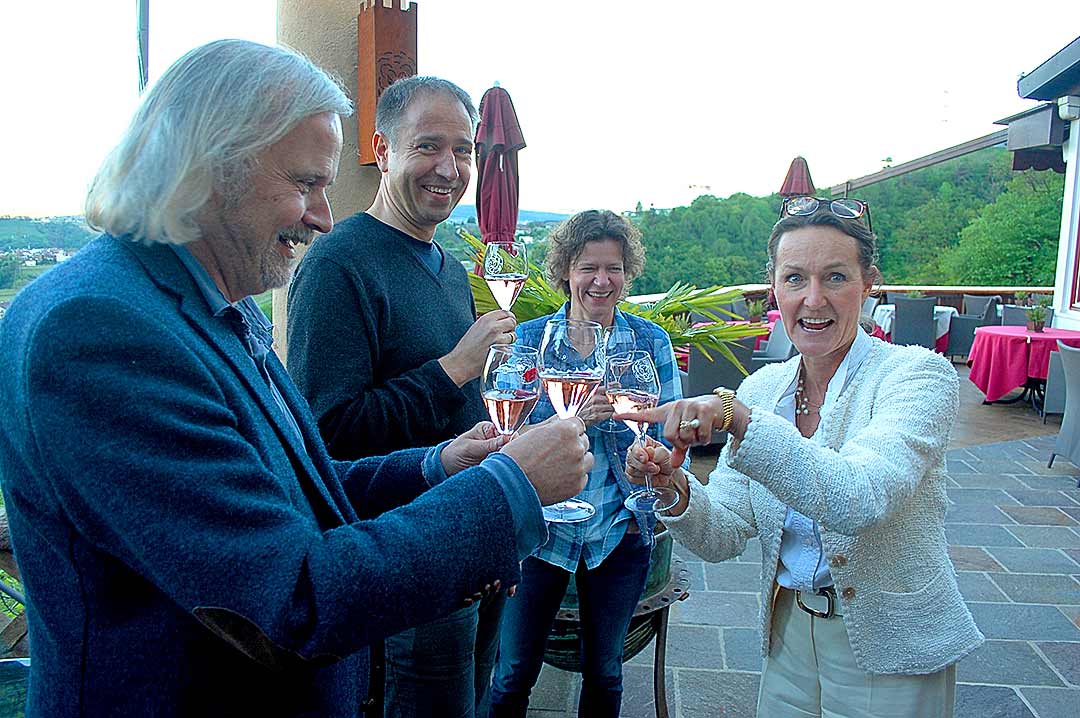 Does anybody remember the film "La Dolce Vita" by Fellini? This title could be the theme for our jazz workshop in the beautiful Hotel Schloss Korb in South Tyrol/Italy. We enjoyed the 'sweet life' for five fabulous days and nights (nightly jams went into the wee hours of the morning – sleep was not on the agenda!). However, one should not confuse our musicians with the bohemians in the film who spent their days just hanging around. We shared a leitmotif which gave our time together a special meaning: the passion for jazz!
Passion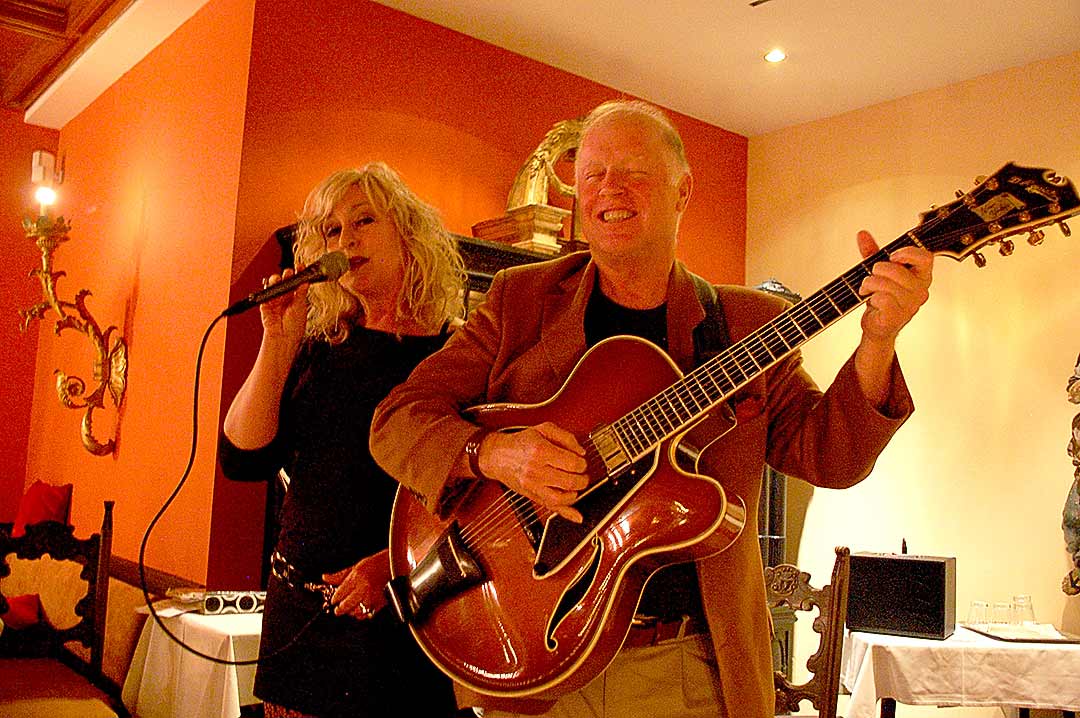 This marked our fourth incredible year of this musical gathering, and I must say the passion grows. We were once again led by our amazing instructors and musicians Jeanne Gies, Helmut Nieberle and Paulo Morello. Their fantastic musical skills set the benchmark for the students for voice and guitar. It is admittedly a high level, but what the students achieve every year is nothing short of miraculous. Jeanne, Helmut and Paulo motivate all students to dig in, explore freely, and aim high. Step by step they led the participants closer to their individual goals, and over and over you could hear the 'aha' moments as students demonstrated creative growth and experienced the pure joy of advanced forms of expression.
On Fire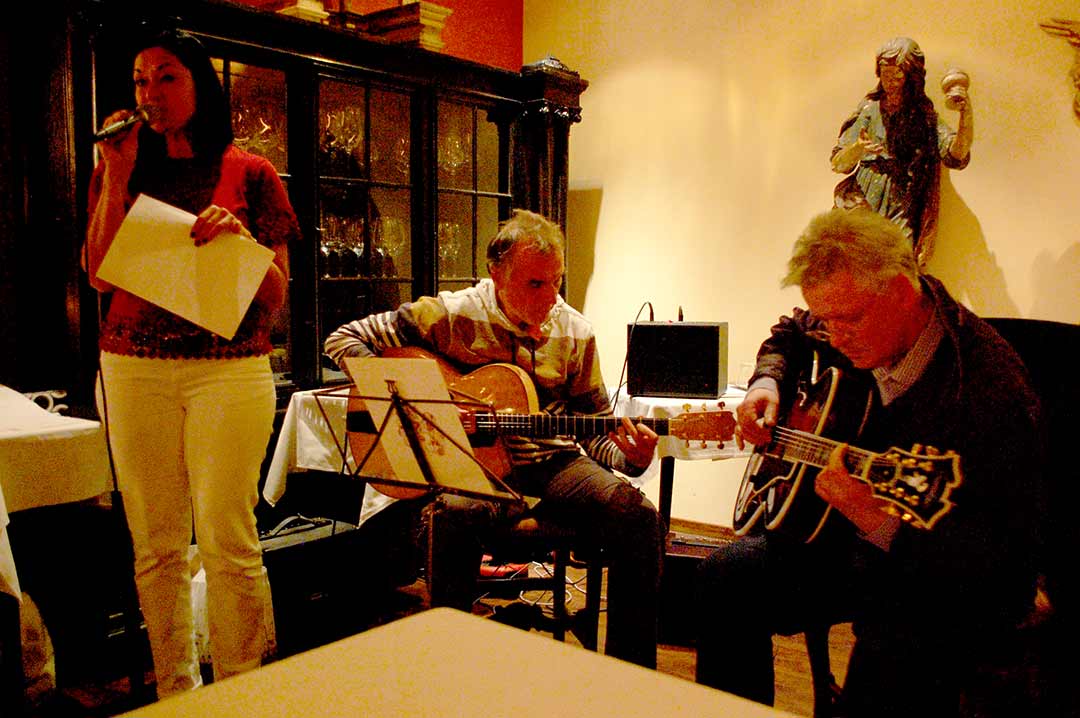 A great feature of this workshop is that the music goes on far beyond the formal lessons. This year drew a group of participants who had an enormous enthusiasm to play. You could find the students playing music all over the magnificent hotel all day long, outside and in, by themselves, as a duo or in groups. We also noticed with pleasure that singers and guitarists mixed much more often than in previous courses. Perhaps that indicates that the lessons of the previous workshops are bearing fruit? Or (if you allow me this observation on my own behalf), that a repeated participation in the course guarantees musical progress. We noticed a marked improvement with students who have attended in previous years at the evening jams – and their example encouraged the new students to take chances and try new things. Our nightly jams are now an established and highly anticipated custom, and it was good to see that players and singers of all levels participated, not only the advanced musicians. Every year we exceed our expectations in the musical evolution of these jams, and in how everyone from the masters to the beginners interact and inspire each other.
I am so pleased to say that the intention of the workshop: to make music, share ideas, and foster creative growth, was clearly accomplished. We witnessed musical and personal creativity develop far beyond the lessons: the spontaneous interaction and support between students allowed for mutual inspiration and cooperative growth. In short: musical magic occurred once again!
La Dolce Vita
Which brings me back to La Dolce Vita, and thereby to our generous hosts, the family Dellago and their 'hotel ghosts.' It is one thing to get master musicians and a gathering of eager students to conduct a successful workshop. It is quite exceptional to also provide a spectacular environment where students are allowed to flourish and create with complete support of hosts and staff. Ruth, Fritz and their marvelous staff once again provided us with exquisite cuisine, and most important, with a heavenly haven to learn and grow creatively. I am so grateful to have found owners who share our passion for music and their hearth and home without reservation. (They even tolerate nights where the musicians simply couldn't stop … still playing when the sun rose!)
We got an especially nice compliment by Chef Stefan Unterkircher, who felt moved to create a jazz inspired dinner. Emotive blues, tone colors and improvisation, all expressed by exquisite culinary compositions: what an extraordinary treat! Compliments to the Chef for this special night and for all the other delicious dishes throughout the week.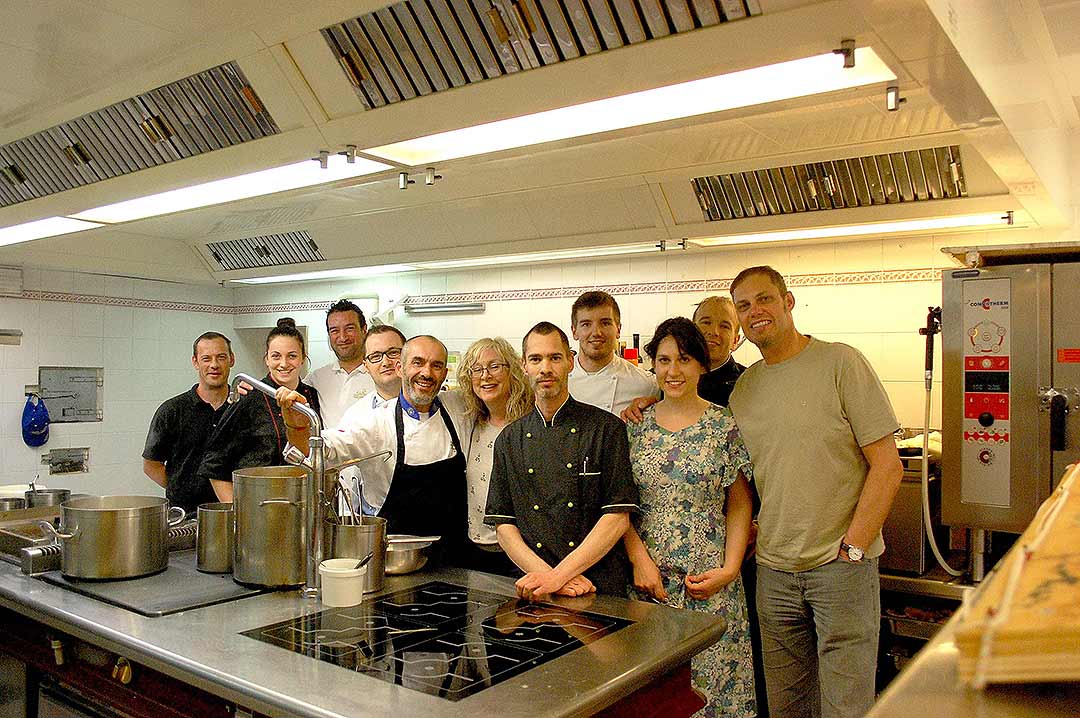 Arrivederci
We already have a great deal of interest in doing it all again next year: I am planning and looking forward to the next workshop in 2017. The date is fixed: We will meet again for the Fifth Annual Jazz Workshop for Voice and Guitar with Jeanne Gies, Helmut Nieberle and Paulo Morello in our jazz paradise Schloss Korb from May 2nd--6th … we welcome return students, and offer a kind invitation to new students who wish to expand their musical horizons!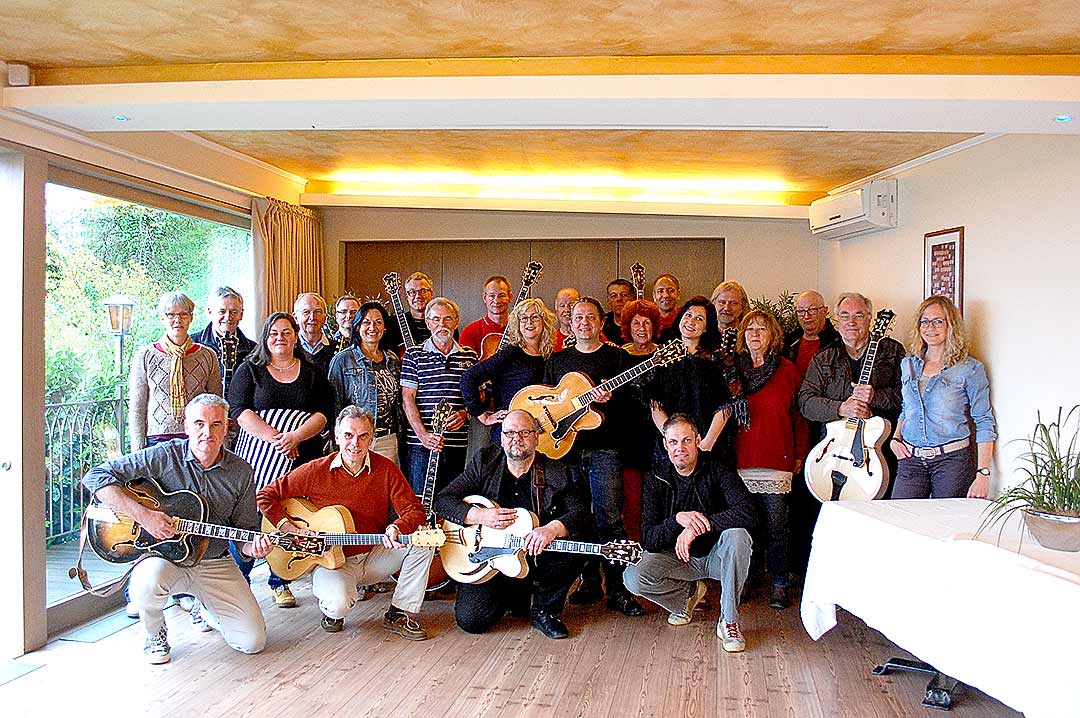 Keep swinging 'til then, my best regards to all who made the 2016 workshop 2016 a huge success, and a hearty welcome to all who plan to come in 2017: here's to la Dolce Vita!
Stefan Sonntag