Somewhere Over the Rainbow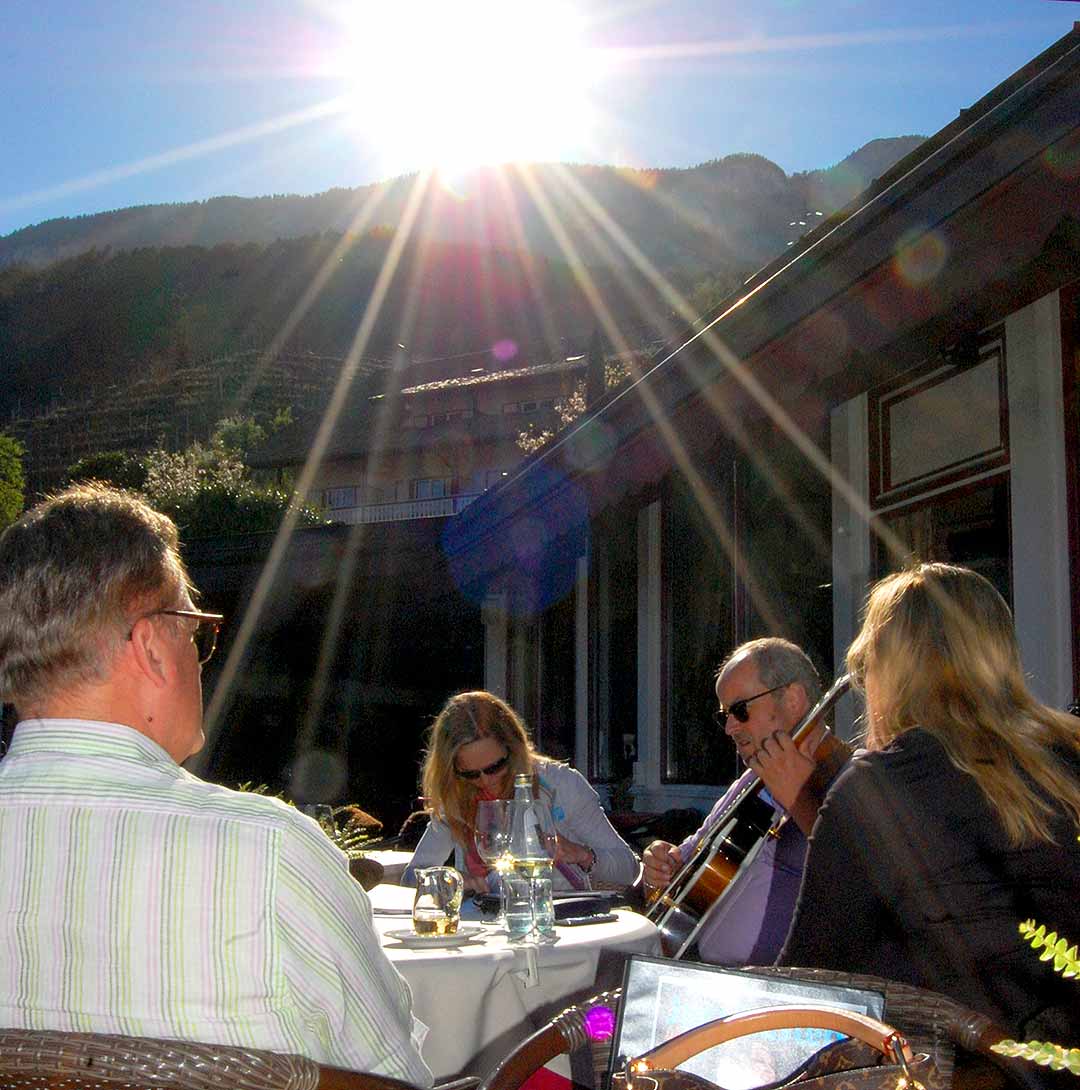 Prelude to a Kiss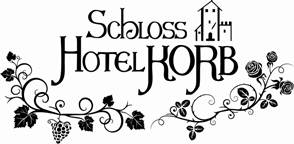 The third annual Workshop for Jazz Guitar and Vocals in 2015 is over but the spirit lives on. A week has passed since we have left the beautiful Hotel Schloss Korb, and I still hear the echoes of song, love and laughter. Now I shall once more attempt to capture in words these special days of music, wine, and magic. (Not to mention the ghosts of the castle, who lend their support …)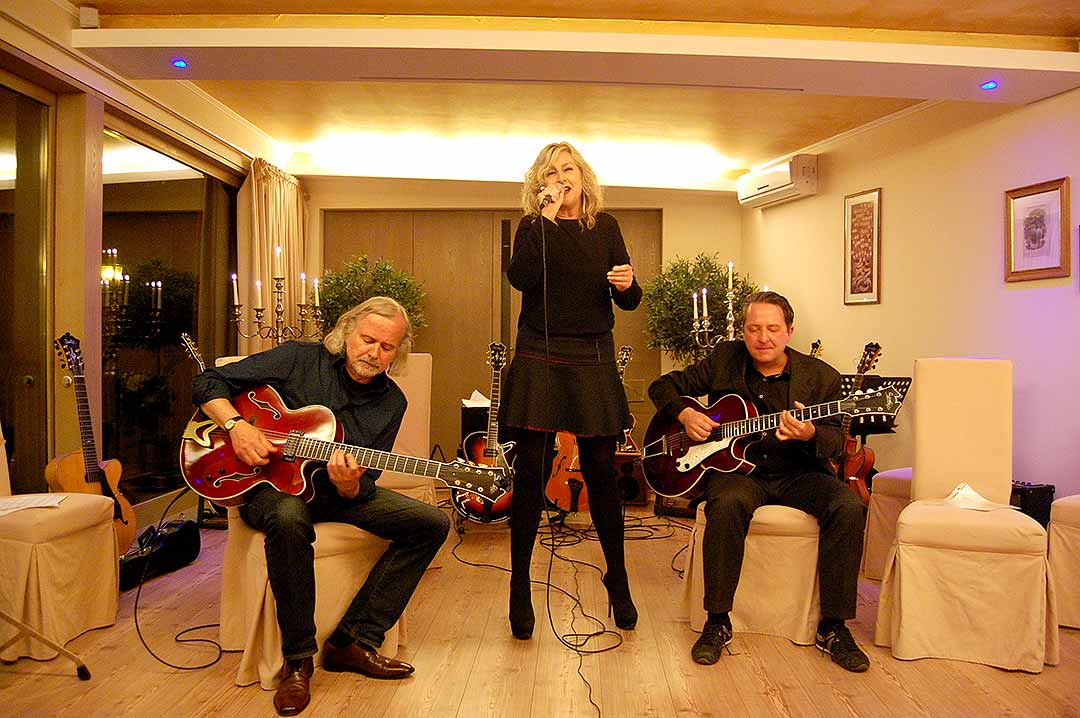 Castle of Love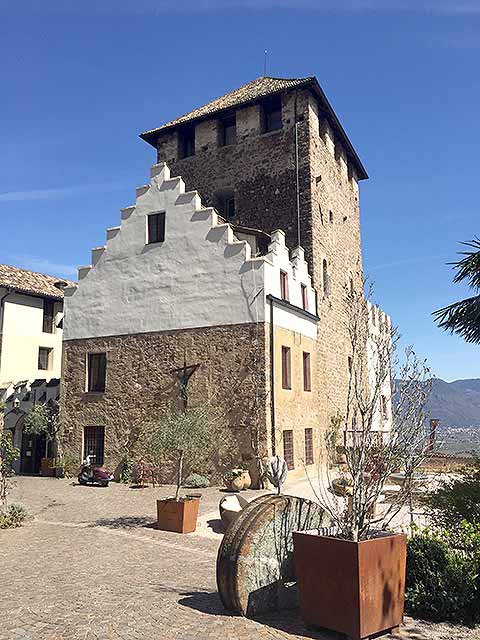 First, I would like to acknowledge Fritz and Ruth Dellago, who provide an environment that fosters personal growth and creativity. Every year the Dellagos and their marvelous staff welcome us as family, and meet all of our needs with grace and generosity. The spectacular beauty of the hotel and exquisite cuisine are coupled with their unconditional support of our musical endeavors. This is one of the reasons our students return year after year for this fabulous event.
Around the World I've Searched For You
Second, I celebrate the students. Every year, we have more students who travel from all corners of the world for this increasingly popular Jazz Workshop at Hotel Korb. This year includes participants from countries far and near, including Austria, Switzerland, England France, Germany and – believe it or not – even the United States and Brazil! As the organizer I am particularly pleased that such a wide variety of nationalities has gathered together. This diverse mix of nationalities provided not only a rich musical experience, but also a truly fulfilling personal communication and bonding for students and instructors alike.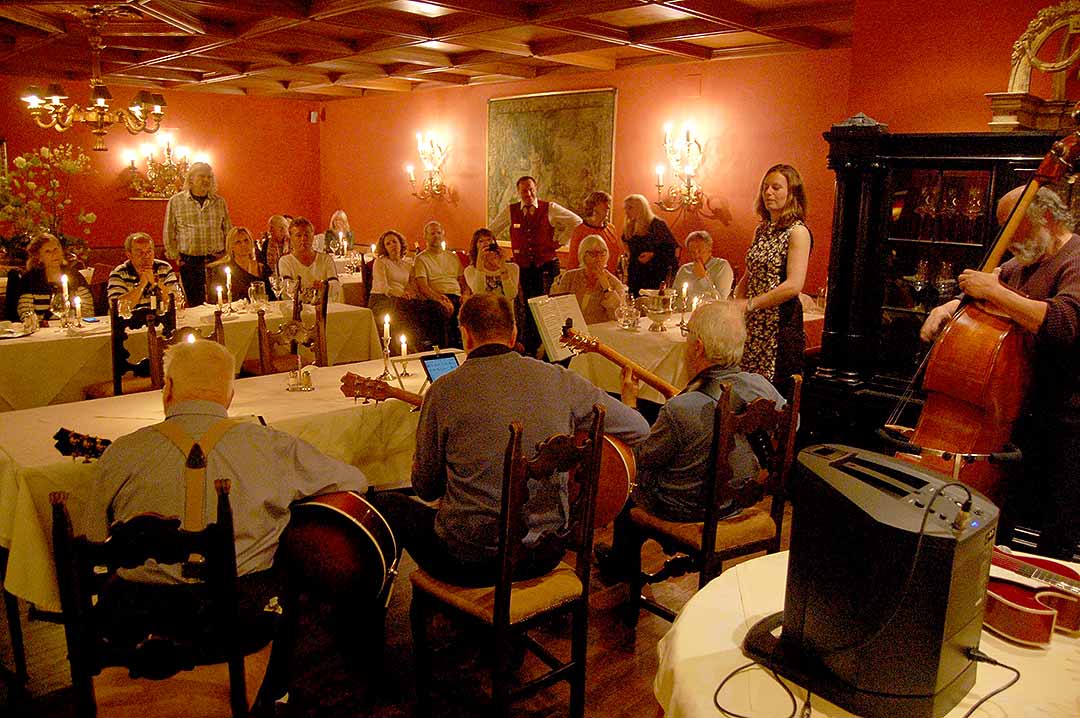 The More(llo) I See You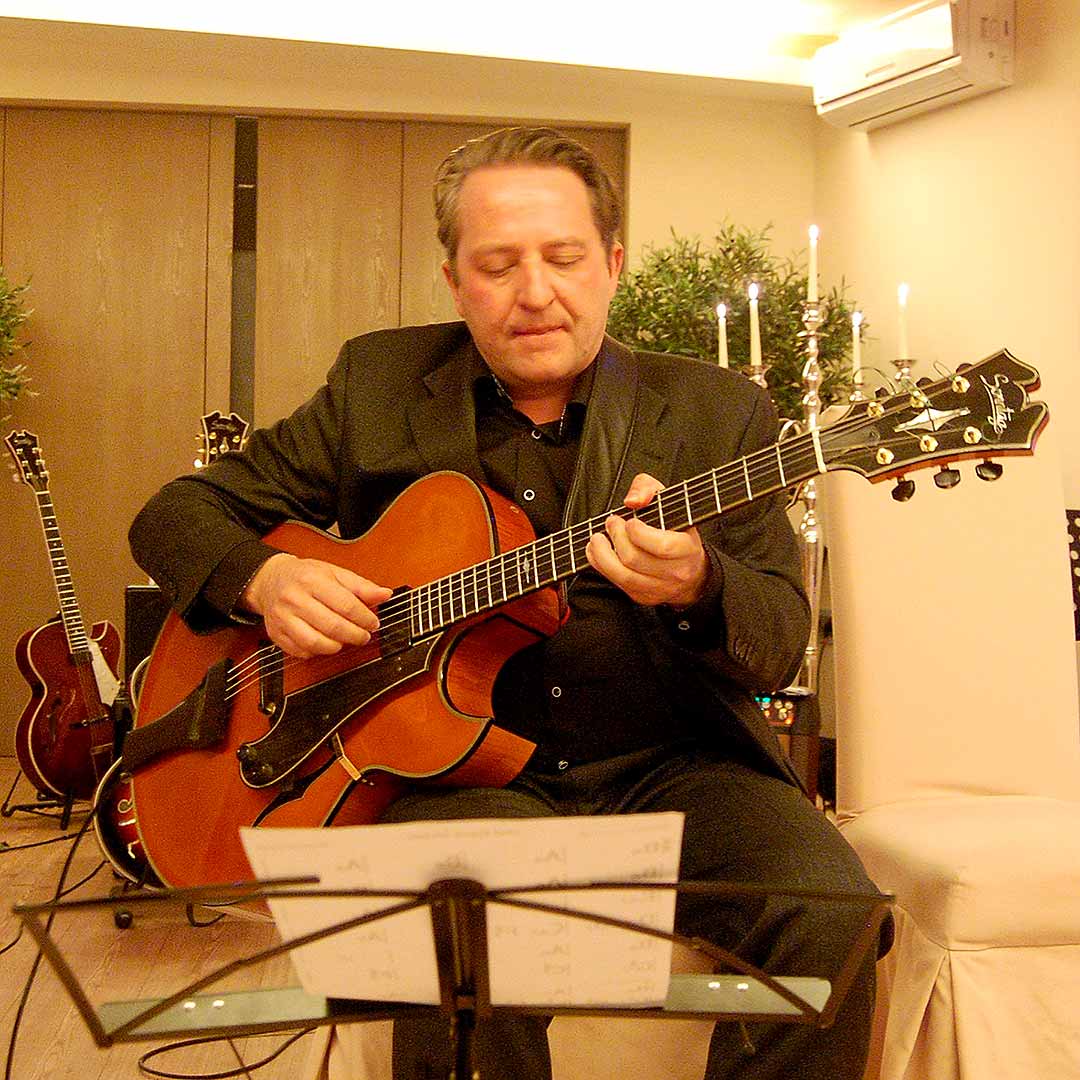 This course always includes master guitarists; the last few years featured Helmut Nieberle and Howard Alden. This year Helmut was joined by Paulo Morello: a dream team indeed! Helmut always brings a level of unparallelled musicality as a performer, lecturer, and instructor. Paulo adds his expertise, with a specialty in Brazilian music, true inspiration for the guitarists, and fabulous skill as an accompanist for the singers.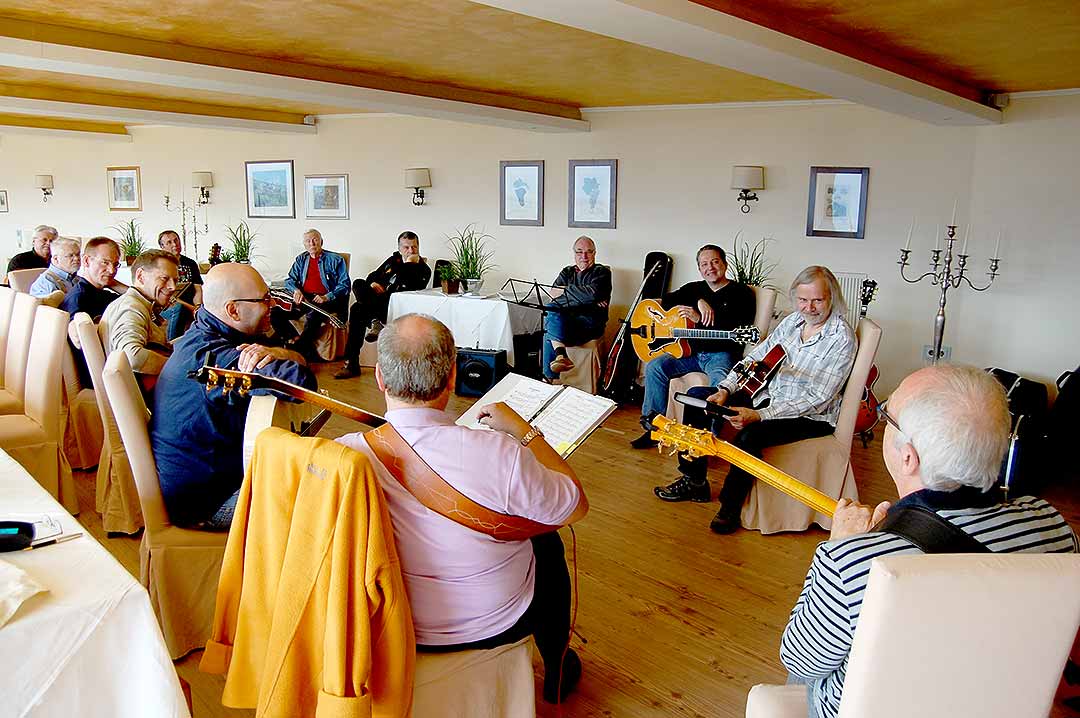 What's New?
Jazz singer songwriter Jeanne Gies presides over our vocal classes and is known for her functional instruction: everybody sings, everybody grows. She once again provided expert individualized guidance to help students realize their creative dreams and attain new levels of achievement.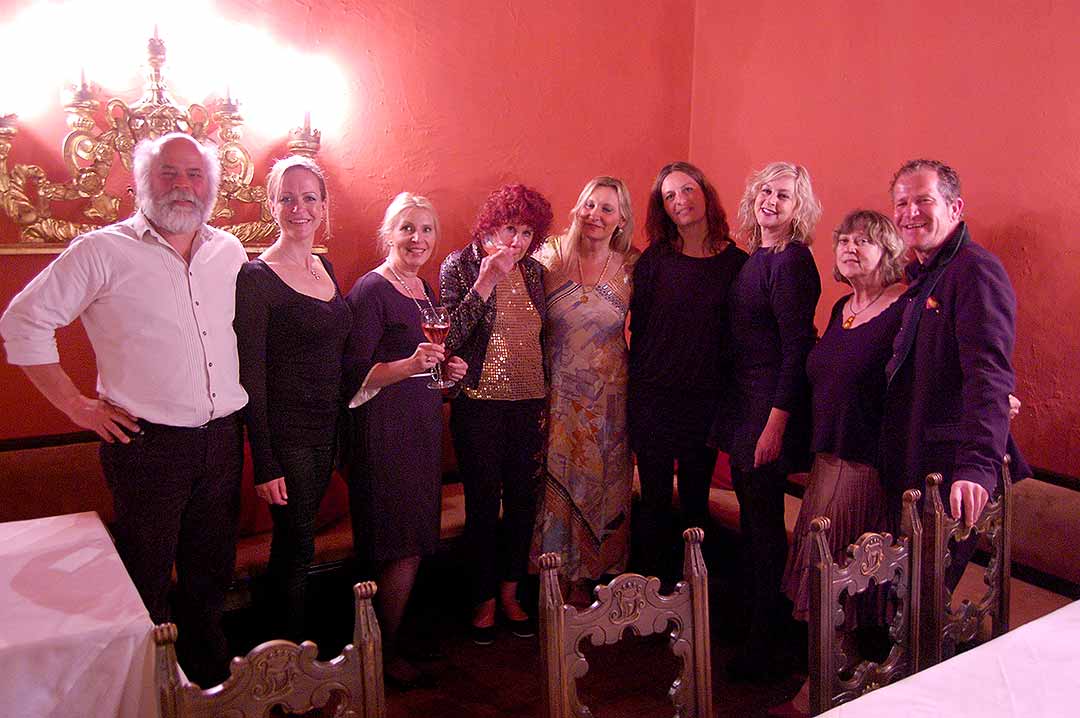 This year we were happy to welcome male vocalists to the formerly female dominated group: the mix of genders was beneficial to all. Brazilian composer Manu Lafer lent his voice and creative spirit and worked to master lyrics in English in addition to his native Portuguese (last fall Gies penned English lyrics and recorded an album of Manu's originals; watch for the release of this highly anticipated CD later this year!) We also had a well-known Austrian singer join us, which was a treat for all. In addition to being a sought after performer, Gies specializes in accent help for non-native English speakers. All participants benefit from this unique and highly specialized instruction.
We still had an all male guitar group: women guitarists, you are welcome! Let's make it an integrated group next year …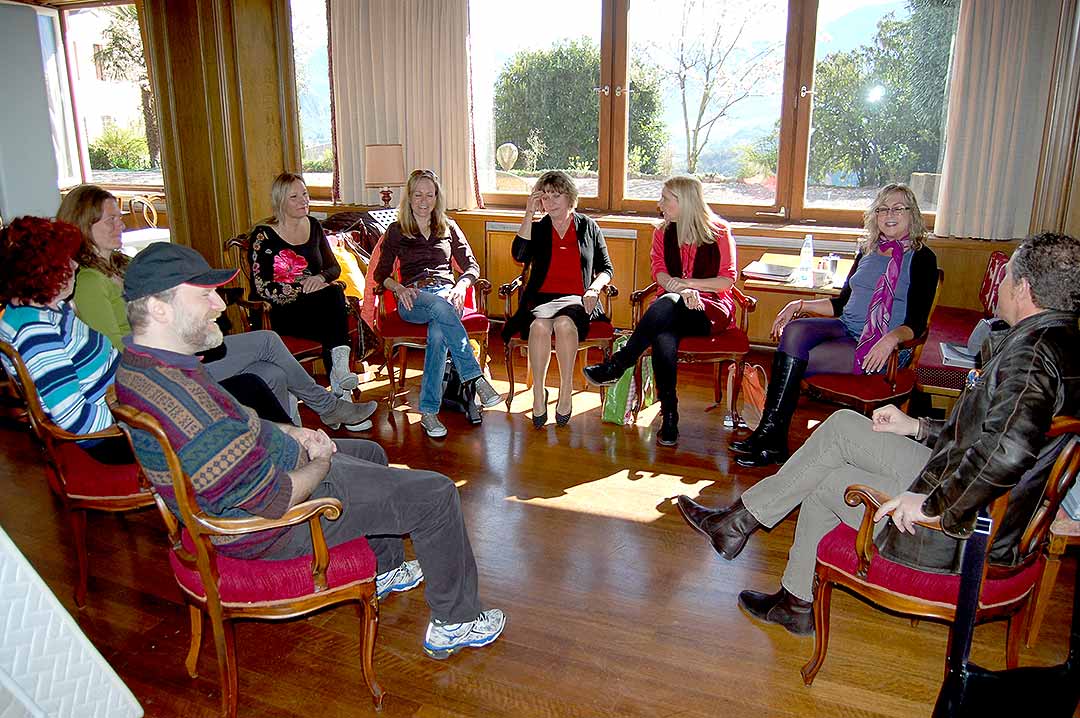 Interplay!
We have many singers who return every year, and it is amazing to hear them reach a new level of musicianship. This speaks for the successful work of Jeanne Gies, who manages each year to bring the participants to an ever higher level by her teaching. We also welcome the 'rookies', and eagerly anticipate watching their musical evolution. Kudos to the two vocal class accompanists Dietmar Liehr and Armin Bonner. Their patient and knowledgeable support gave the singers an experience of the musical interplay which is so important in jazz. We also had an unexpected gift: Chris on double bass came to us as a partner of a singer, and generously joined our lessons and jam sessions. This added another important dynamic for the singers and guitarists. Thank you for the unexpected support, Chris!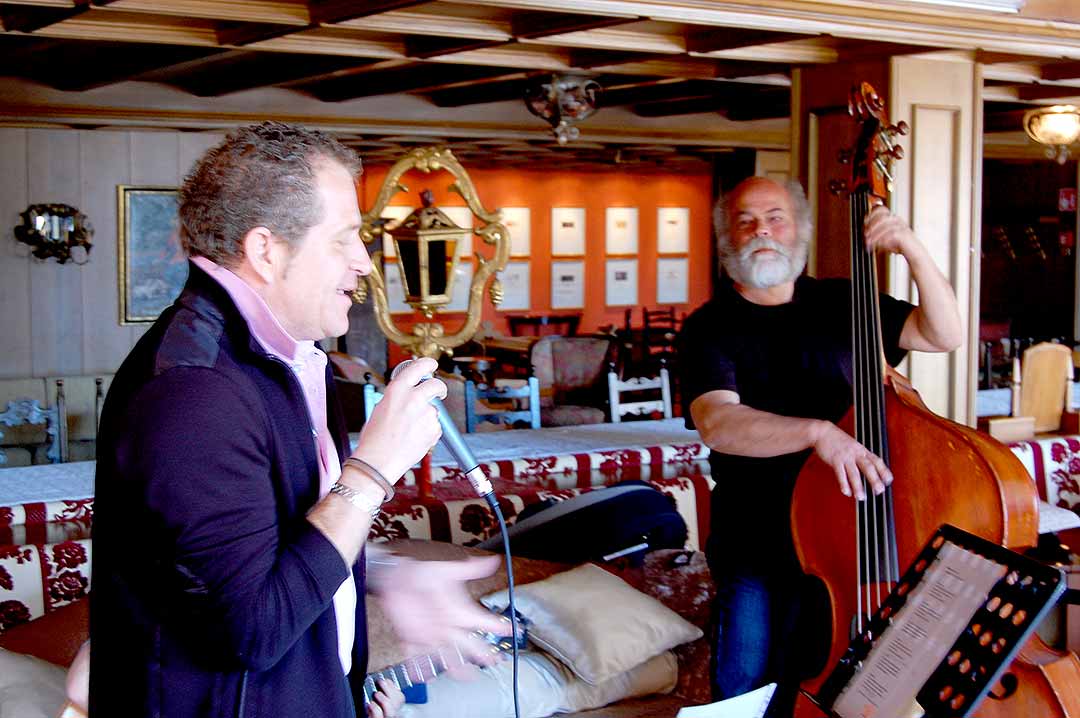 6 String Theory
The guitarists were well looked after by the Schloss Korb 'newcomer' Paulo Morello and 'old hand' Helmut Nieberle. The participants were divided into two groups and could choose between jazz guitar basics with Paulo or ensemble work with Helmut. Of course the groups swapped tutors after a while, so that all participants could learn from both of them.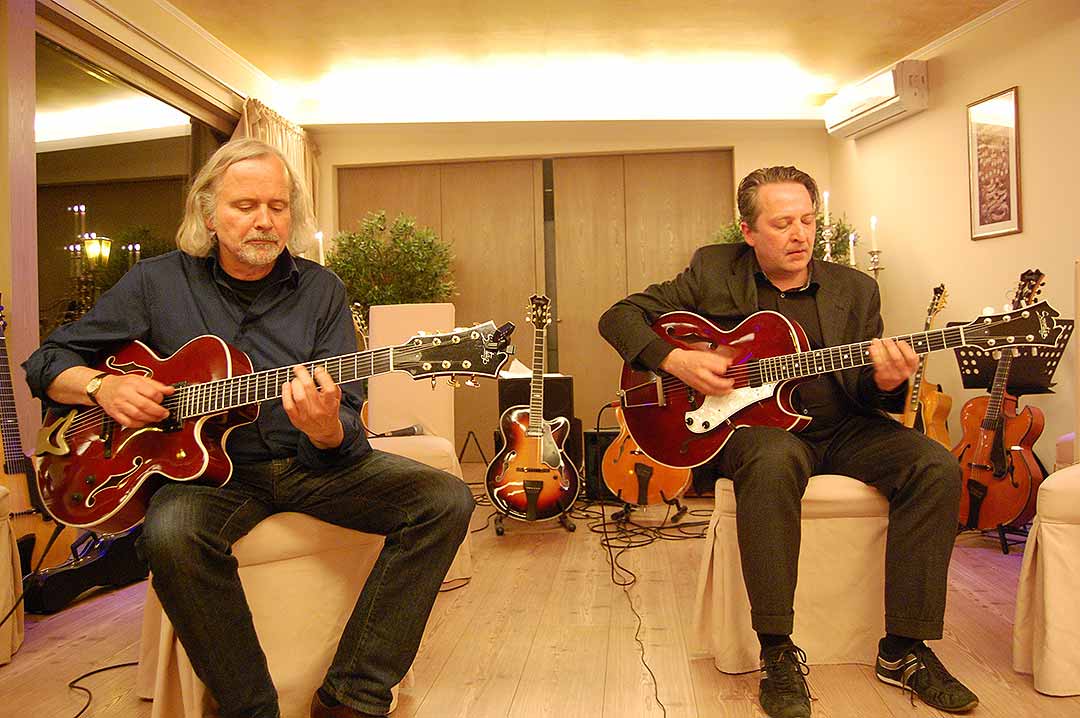 Paulo Morello was well prepared and contributed handouts for each single topic that was examined. Helmut Nieberle formed a mini guitar big band, and two pieces were prepared for the closing concert. Playing single note lines in a polyphonic arrangement is an unfamiliar, but enormously rewarding experience for most jazz guitarists. An original composition by Helmut "The Jazzguitarist" (a tribute to Howard Alden) and a Mexican Rhumba "Taboo" were well received at the final concert.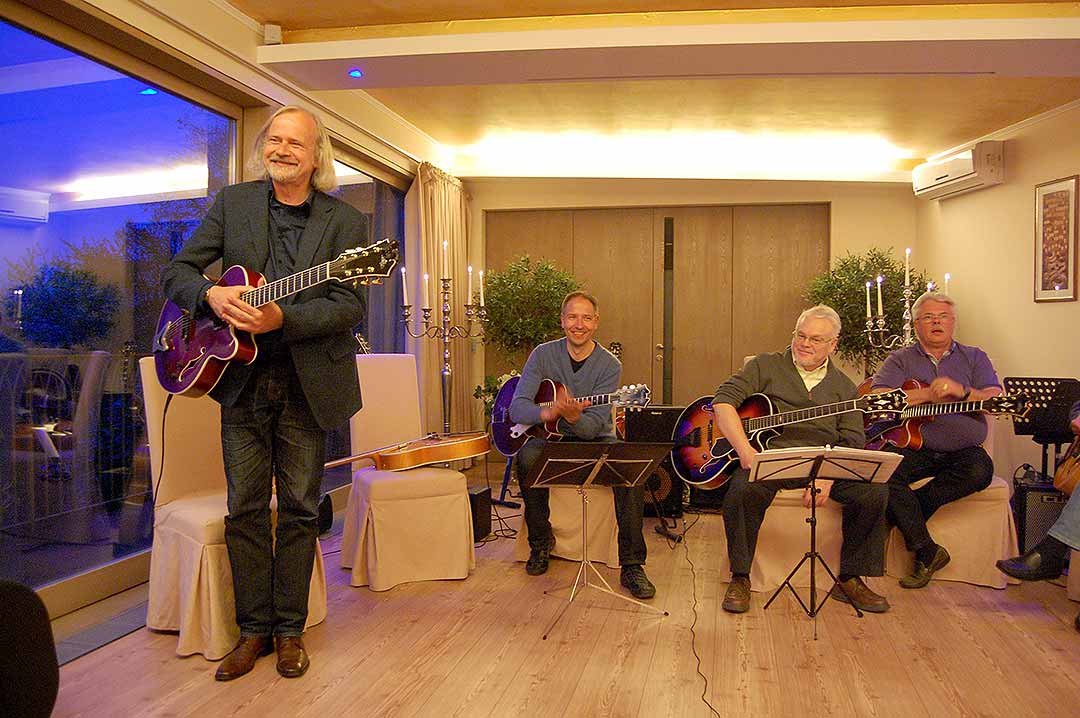 May the Music Never End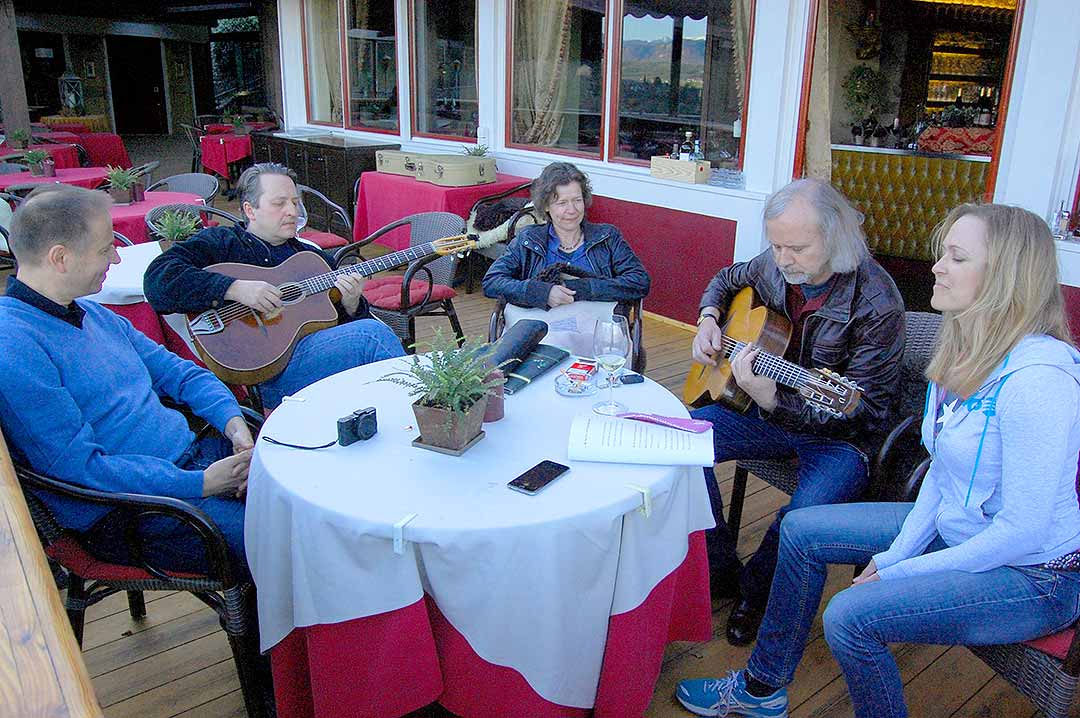 Besides the instructional core times, there was a LOT of spontaneous music going on. Accompanied by breathtaking views off the picturesque castle terrace or in the many different romantic corners a real castle offers, these sessions could be heard as students gathered to rehearse for the closing concert. Singers spontaneously grabbed a guitarist (or two ...) and immediately you could enjoy an off-handed mini-concert. The legendary jam sessions after dinner were magnificent and studded with highlights. No sooner was the delicious dessert served (after the superb three course dinner) than the instruments were tuned and the music got started. There was guitar playing and singing late into the night, and there were amazing moments that sometimes got deep under the skin.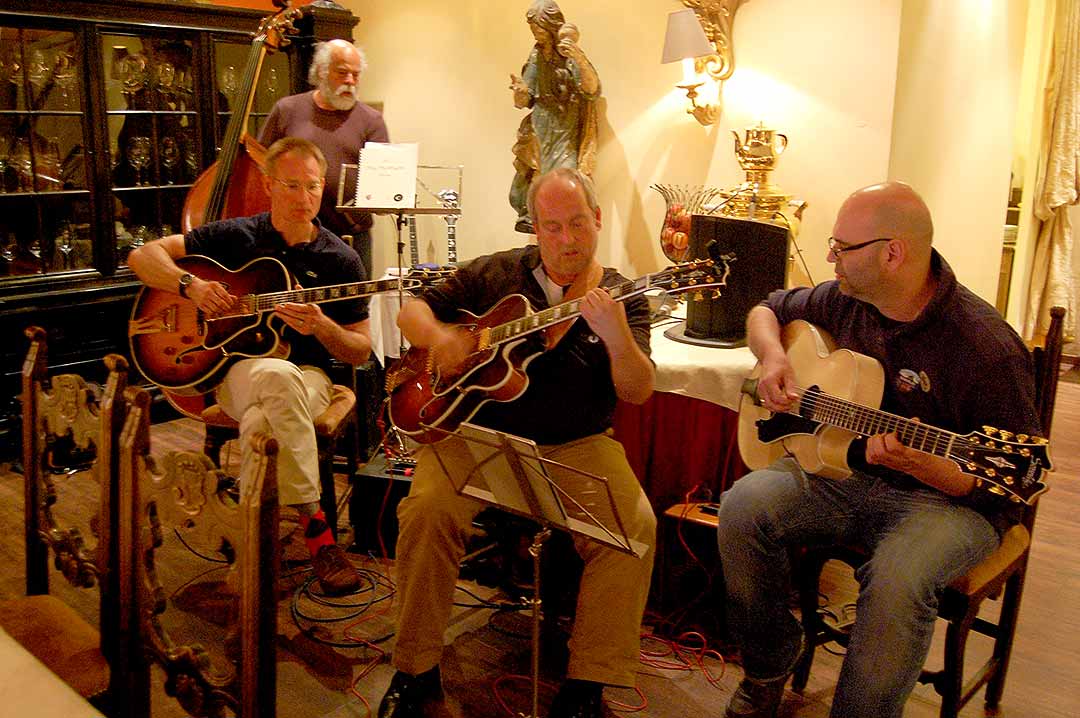 Fame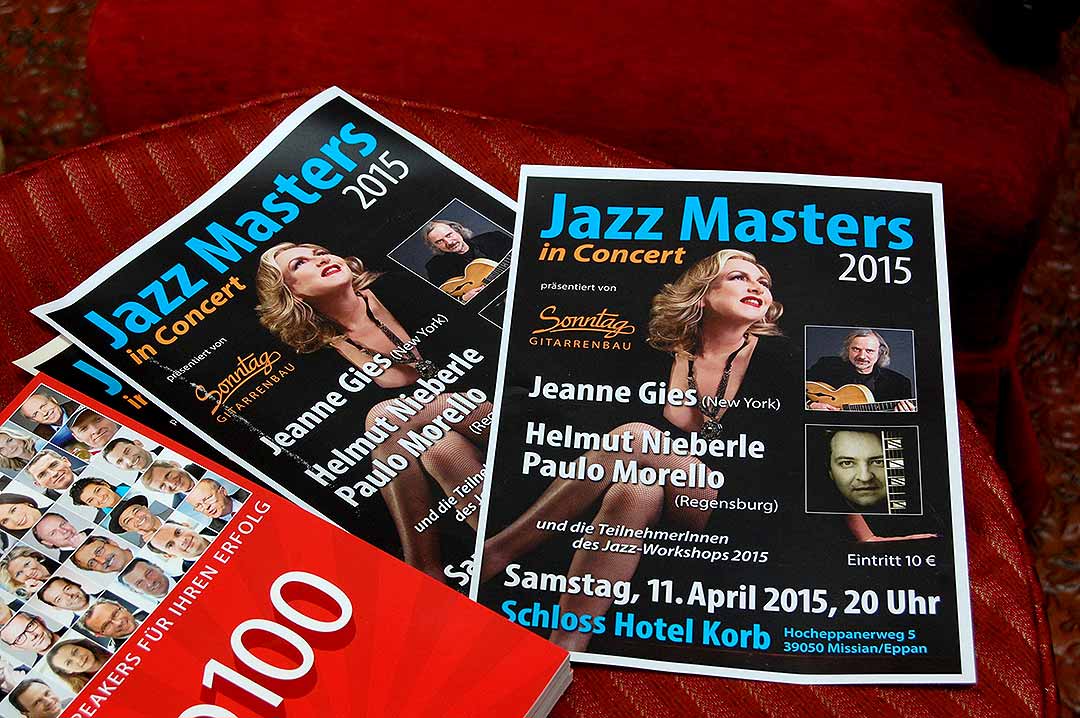 Every year a much anticipated public concert is scheduled at the last evening of the workshop. Ruth Dellago is intrinsic and supportive in contacting the Bolzano press and local radio to announce the evening in the area. Fortunately, listeners from near and far found their way to Schloss Korb and enjoyed the concert with us. Participants and tutors performed interesting, original and virtuoso performances. You could listen to instrumental jazz, vocal jazz, ukulele jazz and even traditional country music: all were performed with heart and soul. A superbly musical soiree was created which the listeners will surely treasure for a long time. It is truly astonishing what diverse and fascinating moments were brought forth by these amazing musicians!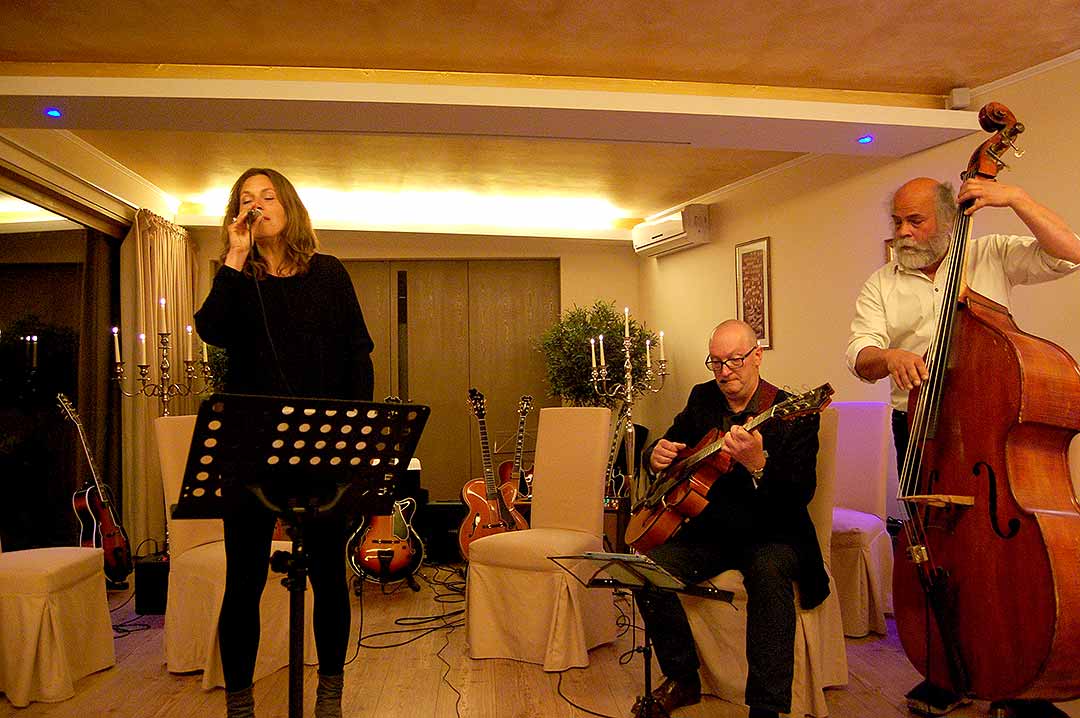 Ev'ry Time We Say Goodbye …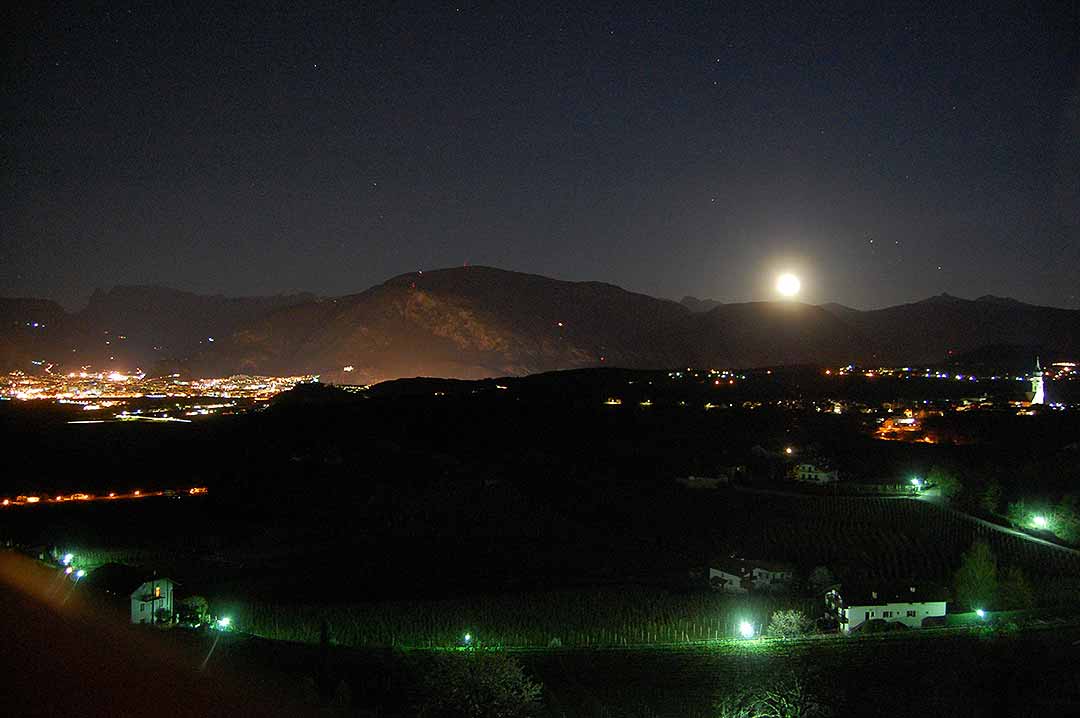 The Jazz Workshop experience of Schloss Korb April 2015 will linger on and change the lives of all participants. Spectacular accommodations, beautiful people, expert and generous instructors and lots and lots of music produced a stimulating atmosphere out of which grew exciting inspiration – and aspirations.