6th International Workshop for Jazzguitar and Vocals 2018 in Bolzano/Italy
at Schloss Hotel Korb, Eppan/South Tyrol/ Italy,
April 23rd-27th 2018
with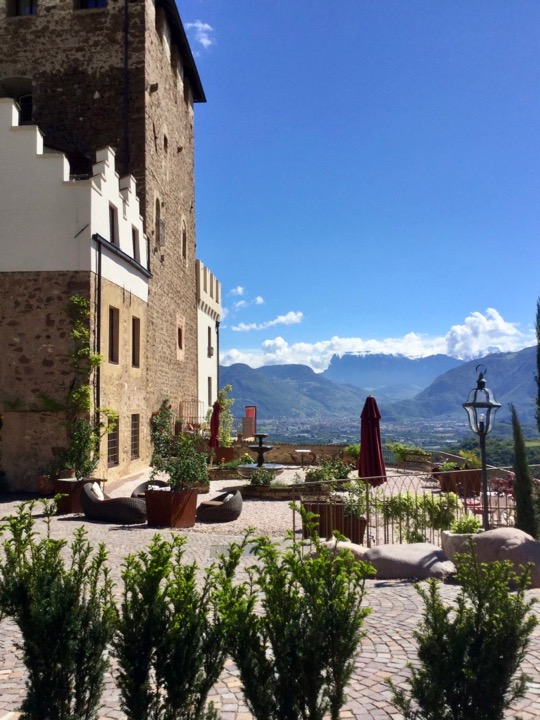 The sixth workshop for jazz guitar and vocals is coming. In April 2018 we are going to gather again on the amazing estate of Schloss Korb near Bolzano/South Tyrol to intensely spend time on music for five days. Everybody who has not made it yet to join in will get a new chance to be part of this jolly get-together.
A seasoned trio of instructors is ready again: Jeanne Gies from New York City for vocals and Helmut Nieberle and Paulo Morello from Regensburg/Germany for guitar.
These three tutors know every trick in the book of being live on stage. They have been performing in various settings for decades. So they know every knack you need to know to successfully hold your own on stage.
This experience and knowledge they pass on to the students during our workshop, which means that you will get this know-how first hand.
Here at our sixth workshop you will get the chance to polish and enhance your skills. Not only during the lessons, but also on sessions besides the course hours and while talking music with tutors and participants.
So the soul will be cared of very well. But also the body will not miss out. The Schloss owners Ruth and Fritz Dellago and their staff will take care of us with love and devotion. The exquisite cuisine and the wine cellar leave nothing to be desired to sweeten the days at the Schloss and to make us temporarily forget the rest of the world.
Can there be any nicer for dedicated guitarists and singers than hanging with like-minded people in that groovy ambiance and immercing ourselves in music?
I can't think of anything…

Our Instructors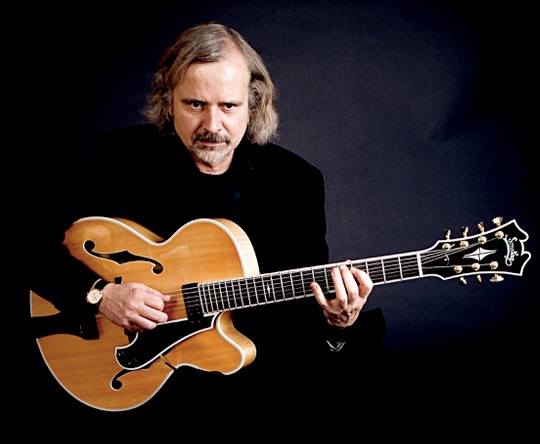 You need not introduce Helmut Nieberle in Germany any more. Since 2002 Helmut acts as tutor for the approved and very much liked workshop series of Sonntag Guitars. He has been very successfully on the road with various ensembles for decades, often and gladly with the 7-string archtop. One glance into his website is enough to give you an impression of his work and variety.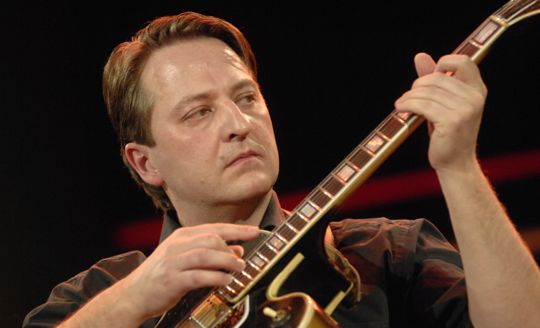 Paulo Morello has gained a superb reputation as one of the most versatile jazz guitarists in Europe by numerous Brazil jazz projects, like with Grammy winner Leny Andrade or the "Night of Jazz Guitars" featuring Larry Coryell.
His unique and expressive style of playing reveals influences of many of the most influential guitarists in Jazz like Joe Pass, Pat Martino or Mike Stern, among others.
He experienced his initiation to Hammond-trio playing as sideman of legendary Johnny Smith, whom he accompanied on his last tour through Europe.
Currently Paulo Morello is touring with his own organ trio "Hammond Eggs", featuring musicians like Randy Brecker or Bob Mintzer. 
He used to work with Paul Kuhn, Ivan Lins, Philip Catherine, Airto Moreira, Roberta Gambarini, André Ceccarelli or the Bamberger Symphonikern.
He is teaching jazz guitar and latin music at the Hochschule für Musik in Nuremberg.
" Paulo Morello's guitar sounds like George Benson has moved to Rio de Janeiro", quote AZ newspaper Munich.
The guitar workshop includes a segment on vocal accompaniment. Guitarists and singers meet in the beautiful surroundings of this stunning castle where they explore creative ways to work together and discover new musical experiences. All of the tutors specialize in the art of the guitar/vocal duo and will focus on this intimate form of expression. During the lessons and nightly jam sessions, all students have the opportunity to perform with each other and the tutors to increase the mutual understanding of their individual instruments and the teamwork involved in this musical communication.

The Singers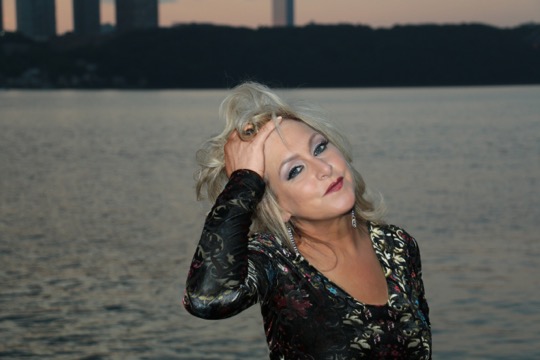 Acclaimed jazz singer songwriter Jeanne Gies conducts the vocal workshops. Her home base is NYC, where she has performed and recorded with many jazz greats including guitarists Howard Alden, Russell Malone, and Bucky Pizzarelli. 
A highly experienced vocalist lauded for her distinctive phrasing, Jeanne's recent tours include Brazil, Scotland, and England. This unique workshop is for singers of all levels of proficiency and style. All are provided a creative, non-judgmental environment to develop their vocal craft, and to experience the art of vocal/guitar duo. Jeanne also specializes in assisting non-native English speakers who strive for accent free performance, and those who have vocal issues due to anxiety or strain. In addition to group workshops, singers may sign up for private sessions. Individualized private lessons are also offered via skype prior to the workshop: contact jeannegies@gmail.com.

Our Hotel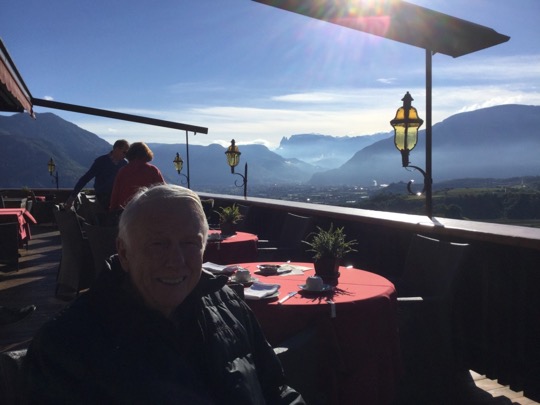 The Hotel
The workshop will be accommodated at the stylish and classy Schlosshotel Korb at Eppan near Bozen, owned and run by the family Dellago for generations. The hotel is situated on a marvellous position high above the Etsch river valley in the midst of vineyards which belong to the Family Dellago. The family runs its own winery there. As the name imposes ("Schloss" means castle), one part of the hotel used to be an ancient castle dating back to the 13th century. In the course of the centuries various buildings where added plus a newly constructed outhouse. The rooms are lovingly and fancyly furnished, each one individually.
Guests can use one indoor pool with sauna and Turkish steam bath and one outdoor pool, tennis courts and WLAN all over the buildings. The restaurant serves exquiste cuisine, attentive and professional acting stewards care for the needs of the guests. For more details on the hotel check out their website.

The lessons will be held in three seminar rooms, which are exclusively to our disposal during the four workshop days. With fair weather we have an option of studying outdoors on various terraces or parks. Hotel Korb offers pick up service from Bozen main station or airport for attendees who travel by public transportation.

Our Rooms



The hotel offers three room categories:
suites for €157

renovated rooms for €118

unrenovated rooms for €89.
These prices include half-board without drinks. Choose your desired room category when registering. Rooms will be assigned in order of registration subject to availability.

Booking will be done individually by the participants under
+39 0471 636000,

info@schloss-hotel-korb.com


When booking please quote the keyword "Jazz-Workshop"

The Workshop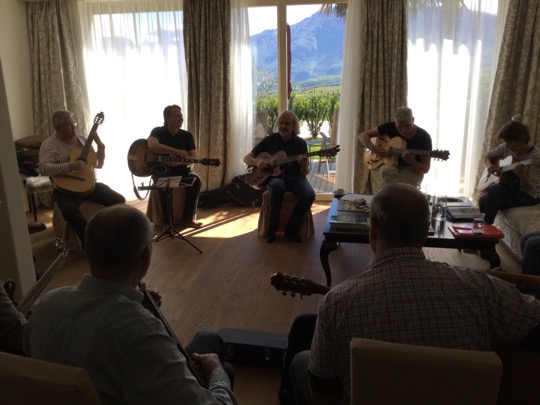 First course day: April 23rd, last course day April 27th.

Lessons will take place from 10 a.m.-1 p.m.

We will have two guitar groups, one with each tutor. Half way through the workshop the groups will change tutors.

We will have on vocal group, private lessons available upon request

Maximum number of participants per group is 10.

Jean Gies will conduct lessons in English.

Everybody is invited to begin or join a session at any time, and participate in nightly jam sessions

The last evening of the workshop ( 27th April) will include a valedictory concert of students and instructors: all are invited to take part!
Please don't forget to bring a music stand and an amp if needed.

There will be Sonntag guitars available for being tested.
Conditions

Deadline: Februar 23rd 2018

Costs for the course: €430

Transfer information:
Account of Stefan Sonntag


Bank:
Stadtsparkasse Augsburg 
( Adress: Augsburger Str. 26, 86157 Augsburg )
Account: IBAN DE21720500000250801263

Bank nr.: AUGSDE77XXX


You will be entitled to attend the course only after receipt of your payment on the account mentioned above.
In case of cancellation:
In case of cancellation until Februar 23rd 2018 the complete course fee minus €30,- will be refunded. After Februar 23rd 2018 there will be no refund.

In case there will not be enough participants the workshop will be cancelled and the course fee will be completely refunded.

Number of participants will be limited to max. 10 persons per group.